Use of Refractory Castables
Use of Refractory Castables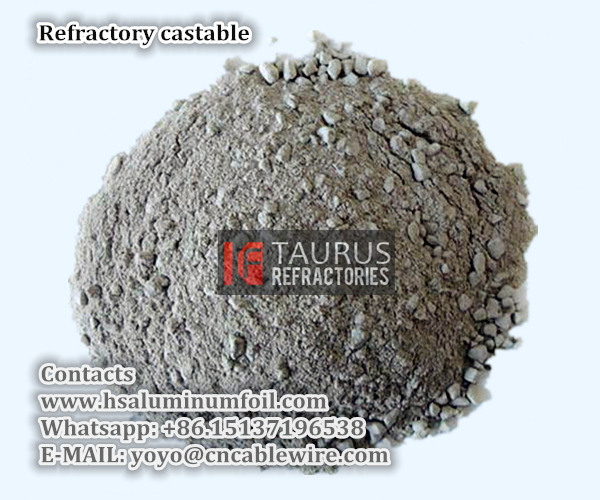 Refractory castable is currently the most widely used unshaped refractory. Mainly used to build a variety of furnace lining and other overall structure. Some high quality varieties can also be used in smelting furnaces. Such as aluminate cement refractory castable can be widely used in a variety of heating furnace and other no residue, no acid and alkali erosion of thermal equipment.
In the parts of the molten steel, molten steel and slag erosion and the working temperature is higher, such as the trough, Sheng Gang bucket and blast furnace body, out of the trench, etc., can be used by the low calcium and pure high alumina cement High alumina and high sintered high quality pellets and powder made of refractory castable. Another example is the phosphate refractory castable can be widely used in heating furnace and heating metal soaking furnace can also be used for coke oven, cement kiln directly with the material contact with the site.
As the lining of the thermal equipment and the furnace, the general should be baked before the first use, so that the physical water and crystal water gradually excluded, to a certain degree of sintering, so that the volume and some performance To stabilize the state when used. The baking system has a significant impact on the service life. The basic principle of the baking system should be that the rate of heating should correspond to the possible dewatering and other phase changes and deformations, and should slowly warm up or cool for a considerable period of time in certain temperature stages where the above changes are drastically present. If the baking improper or without baking immediately into the rapid use of temperature, easy to produce serious cracks, or even loose collapse, especially in the special parts may explode.
Introduction of our company
Gongyi Taurus Refractory Material Factory is a professional refractory materials manufacturers and refractory materials suppliers,mainly supply
Unshaped Refractories
,
Silicon Carbide Refractory Castable
,
Castable Refractory Cement
,
Pouring Material
,
Castable Refractory Concrete
,
Silica Ramming Mass
etc. series of refractory materials products, sincerely welcome everyone to visit.
Contact information
Contact: Mr. Niu
Tel: +86-371-64372566
Fax: +86-371-64372588
Whatsapp: +86-15137151612
Mobile Phone: +86-15137151612
Email:
info@jnrefractory.com
Email Us(*)Required information