Unshaped Refractory Classification
Unshaped Refractory Classification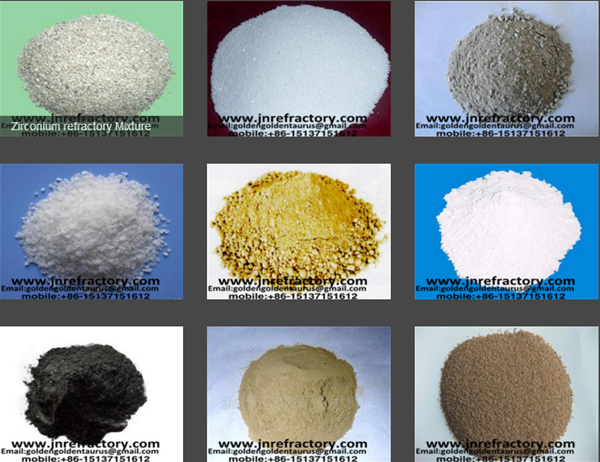 According to the construction method and material properties, unshaped refractory material can be divided into the follows:
Pouring material
Mouldable refractory
Ramming material
Spray material
Casting materials
Coatings
Dry vibrating material
Self flowing pouring refractory
Refractory mortar
Ladle castables are classified as unshaped refractories.
Ladle castable is a kind of refractory material made of granular or powdery material, and add a certain amount of binder and other components together. Ladle castable with high liquidity, suitable for casting construction, and no need to heat can be hardened refractory refractory.
Introduction of our company
Gongyi Taurus Refractory Material Factory is a professional refractory materials manufacturers and refractory materials suppliers,mainly supply
Unshaped Refractories
,
Silicon Carbide Refractory Castable
,
Castable Refractory Cement
,
Pouring Material
,
Castable Refractory Concrete
,
Silica Ramming Mass
etc. series of refractory materials products, sincerely welcome everyone to visit.
Contact information
Contact: Mr. Niu
Tel: +86-371-64372566
Fax: +86-371-64372588
Mobile Phone: +86-15137151612
Email:
info@jnrefractory.com
gyjinniu@163.com
Products list
castable refractory cement for up lead copper rod
Molten Zinc Refractory Casting
Molten Zinc Ramming Mass
Molten Aluminum Refractory Material
refractory castable for up lead copper rod
Special Refractory Ramming Mass
Copper alloy refractory materials for electric furnace
acidic refractory for electric furnace body
electric furnace refractory material for copper smelting
Corrosion resistance Molen Zinc Refractory Castable for up lead copper rod
High Strength Refractory Mortar
Refractory installation services Fireclay
Light-weight Castable Refractory
Casting Refractory
Email Us(*)Required information