The Performance Characteristics of Siliceous Refractories
The Performance Characteristics of Siliceous Refractories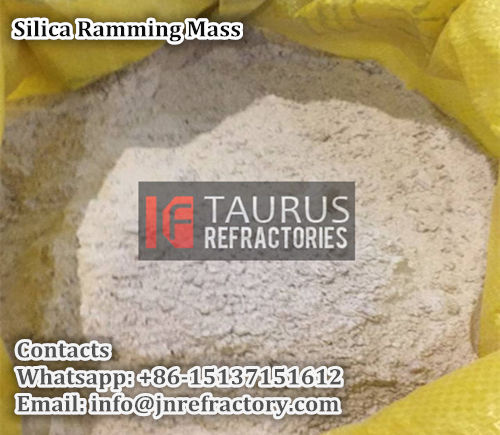 Silica refractories refers to the silica content of not less than 93% of refractory products. The performance characteristics is high load softening temperature (ordinary brick minimum 1620 DEG C), good thermal conductivity, the acidic slag and Fe0, Ca0 oxide erosion resistance ability.
Coke oven silicon brick: scale quartz as the main crystal phase, masonry coke oven silica products. Modern coke oven has thousands of brick type, tens of thousands of tons of refractory material, silica brick is masonry material, accounting for about 60% to 70% of the total amount of refractory bricks. In order to improve the thermal conductivity of coke oven silicon brick, the study found that: in the ingredients by adding 1% -2% of the metal oxides, such as copper oxide, iron oxide, titanium oxide, can increase the thermal conductivity of about 10%.
General scale quartz for 50%-75%, advanced products due to flux impurities less, square quartz more than 50%, surviving quartz is not greater than 3%.
Hot stove with silica bricks: used for high temperature parts of blast furnace hot blast stove, siliceous product with quartz as crystalline phase. Fused Quartz Products: In siliceous refractories, in addition to the silica bricks, also there are quartz products, it is the use of pure natural quartz stone obtained. With fused silica as raw materials, raw clay or organic matter as a binder, the use of semi-dry or casting molding products, and 1100 ~ 1350 ℃ in the firing, insulation 0.5 - 1 h. 800 ℃ above to quickly heat up, try to avoid the crystallization of quartz glass.
Introduction of our company
Gongyi Taurus Refractory Material Factory is a professional refractory materials manufacturers and refractory materials suppliers,mainly supply
Unshaped Refractories
,
Silicon Carbide Refractory Castable
,
Castable Refractory Cement
,
Pouring Material
,
Castable Refractory Concrete
,
Silica Ramming Mass
etc. series of refractory materials products, sincerely welcome everyone to visit.
Contact information
Contact: Mr. Niu
Tel: +86-371-64372566
Fax: +86-371-64372588
Whatsapp: +86-15137151612
Mobile Phone: +86-15137151612
Email:
info@jnrefractory.com
Email Us(*)Required information