Insulation Refractory Brick Classification
Insulation Refractory Brick Classification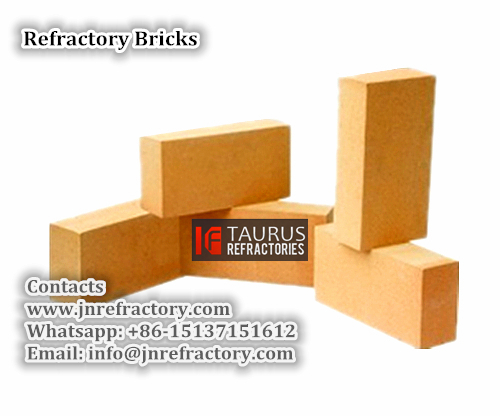 Insulation firebrick. Refers to the high porosity, low bulk density, low thermal conductivity of refractory materials. Insulation refractories, also known as lightweight refractories. It includes the following categories.
1.High alumina insulating lightweight refractory brick.Based on bauxite as main AL2O3 content not less than 48% of the heat insulation of lightweight refractory brick. Its production technology is foam method, can also be used to burn out the addition method, suitable for pyrolysis furnace. Hot-blast furnace, ceramic roller kiln, electric porcelain drawer kiln and all kinds of resistance furnace lining.
2.Clay heat-insulating light brick, are made from refractory clay as the main raw material of the AL2O3 content is 30% ~ 48% of the heat insulation refractory brick.The production process adopts the burn out of character and bubble method.With refractory clay, drift beads, refractory clay clinker as raw material, adding binder and sawdust, the ingredients, mixing, molding, drying, firing, volume density was 0. 3 ~ 1. 5 g/cm3.Clay insulating brick production of more than half of the total heat insulation refractory brick production.
3.Diatomite insulation light refractory brick, diatomaceous earth as the main raw material is made of insulation refractory products. It is mainly used in the insulation below 900 ℃. According to the Chinese standard (GB 3996-1983), according to volume density diatomite insulation products are divided into GG-0.7a, GG-0. 7b, GG-0.6, GG-0. 5a, GG-0.5b and GG- 0.4 six kind of brand.
4.Floating bead brick is a heat-insulating refractory product made from drift-bead as main raw material. Drift-bead is an aluminum-silicate glass hollow ball floatation from fly ash of thermal power plant. It is light, thin, hollow, smooth surface and high temperature resistance. Good thermal insulation.
Introduction of our company
Gongyi Taurus Refractory Material Factory is a professional refractory materials manufacturers and refractory materials suppliers,mainly supply
Unshaped Refractories
,
Silicon Carbide Refractory Castable
,
Castable Refractory Cement
,
Pouring Material
,
Castable Refractory Concrete
,
Silica Ramming Mass
etc. series of refractory materials products, sincerely welcome everyone to visit.
Contact information
Contact: Mr. Niu
Tel: +86-371-64372566
Fax: +86-371-64372588
Whatsapp: +86-15137151612
Mobile Phone: +86-15137151612
Email:
info@jnrefractory.com
Email Us(*)Required information