Factors Affecting the Life of Refractory Bricks
Factors Affecting the Life of Refractory Bricks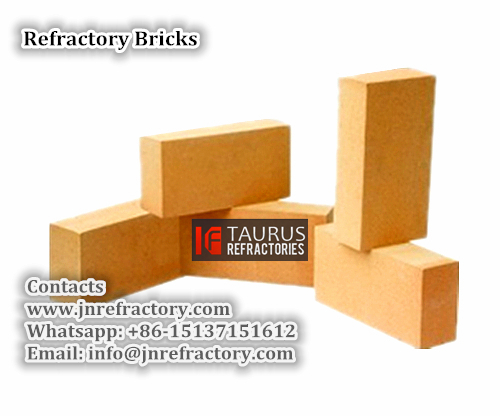 1. The anti - slag property of the physical function of refractory brick refers to the resistance to chemical attack of the refractory material. In turning into the kiln skin initial layer and when the material is sticky poor or produce a one-sided tropical and promote the kiln skin transition lonely circumstances, slag resistance becomes extremely important.
Refractory bricks in its production process, the physical and chemical changes are usually not reached the firing temperature under the equilibrium shape. There are also inadequate firing of refractory bricks, so the exhibition Zhan rotary kiln use again by tropical use, the poor most of the fire-resistant In view of its own liquid phase and the filling of pores, brick produces irreversible sinking and shrinkage, so the volumetric stability of the tropical zone is forced to be taken into account when selecting the firebrick with sintered zone.
2. Raw material bumpy on the impact of refractory bricks When the aluminum rate is too high, the liquid viscosity is poor, the exhibition Kiyi Pian a large amount of collapse, difficult to manipulate the control on the protection of exhibition rotary kiln lining is not conducive to production practice aluminum rate is usually manipulated at 1.3-1.6; when the high saturation ratio, high silicon rate, low liquid ingredients prone to bulk material erosion, abrasion exhibition Kiln so that when the transfer kiln thin and gloomy transfer exhibition kiln lining, producing internship silicon 2.5 , The saturation ratio is less than the first to be 0.92, when the silicon rate is 2.8, the saturation ratio is less than 0.90.
Introduction of our company
Gongyi Taurus Refractory Material Factory is a professional refractory materials manufacturers and refractory materials suppliers,mainly supply
Unshaped Refractories
,
Silicon Carbide Refractory Castable
,
Castable Refractory Cement
,
Pouring Material
,
Castable Refractory Concrete
,
Silica Ramming Mass
etc. series of refractory materials products, sincerely welcome everyone to visit.
Contact information
Contact: Mr. Niu
Tel: +86-371-64372566
Fax: +86-371-64372588
Whatsapp: +86-15137151612
Mobile Phone: +86-15137151612
Email:
info@jnrefractory.com
Email Us(*)Required information