Refractory Brick
Refractory Brick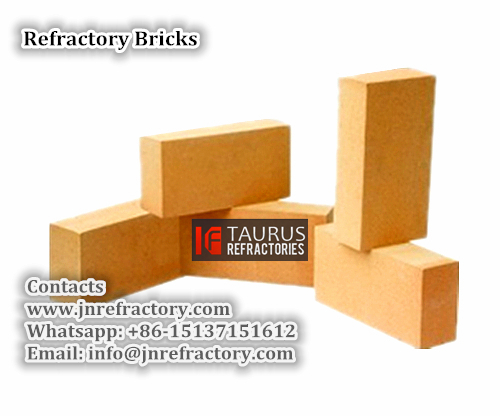 Refractory bricks referred to as fire bricks. Using refractory clay or other fire-resistant materials fired into the refractory. Light yellow or brown. Mainly used for building smelting furnace, resistant to 1,580 ℃ -1,770 ℃ high temperature. Also called fire brick. Refractory with a certain shape and size. Divided according to the preparation process can be divided into firing brick, not burning brick, fused brick (fused cast brick), refractory insulation brick; according to the shape and size can be divided into standard brick, ordinary brick, special brick. It can be used as high-temperature building materials and structural materials for building furnaces and various thermal equipment, and can withstand various physicochemical changes and mechanical effects at high temperatures. For example, refractory clay brick, high alumina brick, silica brick, magnesium brick and so on.
Introduction of our company
Gongyi Taurus Refractory Material Factory is a professional refractory materials manufacturers and refractory materials suppliers,mainly supply
Unshaped Refractories
,
Silicon Carbide Refractory Castable
,
Castable Refractory Cement
,
Pouring Material
,
Castable Refractory Concrete
,
Silica Ramming Mass
etc. series of refractory materials products, sincerely welcome everyone to visit.
Contact information
Contact: Mr. Niu
Tel: +86-371-64372566
Fax: +86-371-64372588
Whatsapp: +86-15137151612
Mobile Phone: +86-15137151612
Email:
info@jnrefractory.com
Email Us(*)Required information