Instructions on Use of Refractory Castable
Instructions on Use of Refractory Castable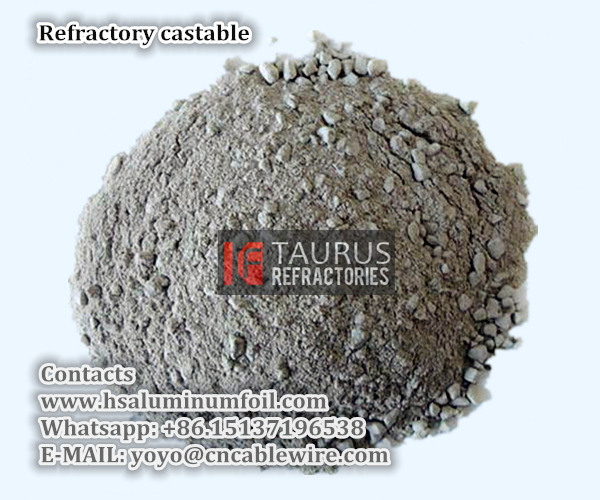 1.In order to pursue the construction speed, any increase of water quantity of refractory castable castable, mix well can be like water, with a few meters or tens of meters long conveying rubber hose to the mold;
2.The mold set too high, this approach is to improve the speed of construction, but will inevitably lead to a large amount of water added to the castable and the result of uneven vibration compaction;
3.Do not support the mold, hand-cast castable,this situation is usually used in pipe lining construction material, and sometimes even in the part of the preheater cone lining construction;
4.Die strength is poor, resulting in lining deformation, or lead to increase the amount of castable water, affecting the quality of materials;
5.Winter construction, adding salt or other substances as antifreeze, reducing the high temperature performance of the material, or in the winter construction does not take reasonable anti-freeze measures;
6.Curing time is short;
7.Bake too fast, castable material burst;
8.Other, such as the material of the anchoring pieces, shape, size, welding quality, quantity, anti-expansion treatment, water cleanliness, expansion joints and other aspects of the irrational.
Introduction of our company
Gongyi Taurus Refractory Material Factory is a professional refractory materials manufacturers and refractory materials suppliers,mainly supply
Unshaped Refractories
,
Silicon Carbide Refractory Castable
,
Castable Refractory Cement
,
Pouring Material
,
Castable Refractory Concrete
,
Silica Ramming Mass
etc. series of refractory materials products, sincerely welcome everyone to visit.
Contact information
Contact: Mr. Niu
Tel: +86-371-64372566
Fax: +86-371-64372588
Whatsapp: +86-15137151612
Mobile Phone: +86-15137151612
Email:
info@jnrefractory.com
Email Us(*)Required information