The Application of Refractory Materials
The Application of Refractory Materials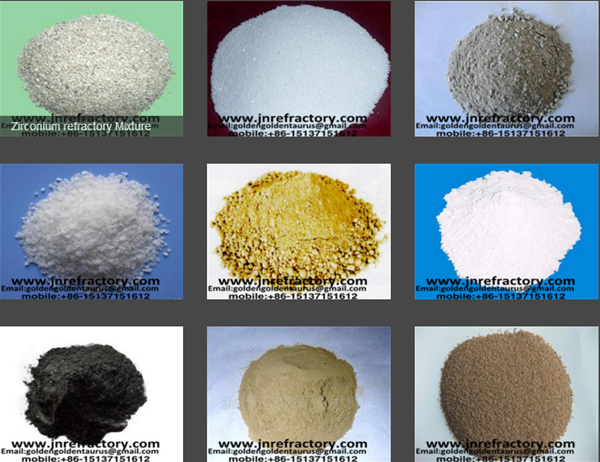 Refractory for cement industry
Alkaline refractory materials
Alkaline refractory materials with high temperature calcination and resistance to chemical erosion of the strong characteristics of the cement kiln is to achieve high quality, high yield, low consumption and long-term safe operation of the key kiln lining materials. But it also has the susceptibility to moisture, thermal expansion, thermal conductivity and thermal shock resistance of the main shortcomings. At present, the import and domestic alkaline refractory materials mainly include direct combination of magnesia-chrome brick, semi-direct combination of magnesia-chrome brick, ordinary magnesia-chrome brick, dolomite brick, zirconium-free and zirconium- Spinel and chemical combination does not burn magnesium chrome brick and so on.
Refractory castable with the production process is simple, energy consumption, the use of flexible and convenient features, in the cement kiln system, the characteristics of the structure is complex in the preheater system is becoming increasingly common. Suitable for cement kilns refractory castables mainly include corundum castables, high-alumina castables, alkali-resistant castables and light castables.
Introduction of our company
Gongyi Taurus Refractory Material Factory is a professional refractory materials manufacturers and refractory materials suppliers,mainly supply
Unshaped Refractories
,
Silicon Carbide Refractory Castable
,
Castable Refractory Cement
,
Pouring Material
,
Castable Refractory Concrete
,
Silica Ramming Mass
etc. series of refractory materials products, sincerely welcome everyone to visit.
Contact information
Contact: Mr. Niu
Tel: +86-371-64372566
Fax: +86-371-64372588
Whatsapp: +86-15137151612
Mobile Phone: +86-15137151612
Email:
info@jnrefractory.com
Email Us(*)Required information